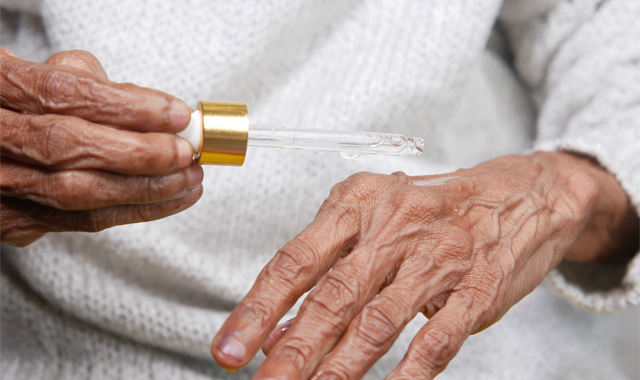 Over 58 million or 24% of U.S.-based adults deal with arthritis, with over half the figure representing working-age individuals between 18 and 64.
Individuals in this age bracket report that arthritis can affect their daily routine, like walking to their office buildings after parking their cars and climbing the stairs.
These difficulties result from joint stiffness or swelling, reduced range of motion, or even joint deformities.
Maintaining a healthy weight, staying physically active, applying self-management skills, and receiving professional treatment can help reduce arthritic pain.
A healthcare provider may check your current symptoms, review your medical history, conduct a physical exam focusing on your joints, and instruct you to undergo laboratory tests, including a blood test and an X-ray, ultrasound, or MRI.
An imaging test can give your health provider a clearer picture of the condition of your bones and soft tissues, including signs of inflammation, dislocation, or injury. Know more about it from this website.
Doctors often prescribe nonsteroidal anti-inflammatory drugs such as aspirin, ibuprofen, and naproxen to treat arthritis symptoms. But at the same time, over-the-counter (OTC) oral and topical products are proliferating everywhere.
These OTC products include topical pain relievers—sprays, gels, lotions, creams, and patches—that can temporarily make the skin feel cold or hot to dull the pain. You rub or apply them on the area of your skin where you feel the pain from your joints.
In the U.S., cannabidiol (CBD) is gaining popularity as a pain reliever. More than 60% of users cite this feature as their primary reason for buying CBD products.
Can you use CBD as a treatment against arthritic pain? Is CBD safe to use? Does it have risks? How can you use CBD products effectively? Read on to know more about CBD's potential therapeutic benefits and how to get the most out of your chosen product.
CBD for Arthritic Pain: Benefits and Risks
CBD is the second most abundant compound in Cannabis sativa plants next to tetrahydrocannabinol (THC). However, CBD does not have THC's euphoric and addictive attributes.
CBD works with the human body's endocannabinoid system as one of the cannabinoids or active chemical compounds in cannabis plants.
This system consists of lipids and receptors distributed throughout the nervous system that modulate the body's natural inflammatory response, particularly soreness resulting from arthritis.
According to the Arthritis Foundation, some individuals who have tried CBD report noticeable improvements in sleep quality, reduction in anxiety, and pain relief.
Still, research on CBD's benefits is in its infancy. Hence, more studies are warranted to back up such claims. Individuals who want to try CBD products must also be cautious about their potential risks.
Why Should You Consider CBD for Arthritic Pain Management?
Studies in the past half-decade indicate CBD's apparent success in easing pain due to arthritis.
CBD may serve as an "add-on analgesic treatment" for people getting therapy for hand osteoarthritis or psoriatic arthritis, according to a 2022 study.
Also, CBD may activate proteins that reduce the production of synovial fibroblasts, which are responsible for the abnormal growth of a tissue layer in inflamed joints, based on a paper released in 2020.
This tissue layer called pannus can aggravate pain in these areas.
Moreover, a 2017 study on CBD's safety and side effects states that the human body can tolerate the regular consumption of CBD up to 1,500 milligrams daily.
Using CBD As Arthritic Pain Treatment
There have been findings as early as 2018 showing that arthritis and joint pain relief was the second most popular reason people used CBD products.
The two primary CBD options for arthritic pain relief are topicals, such as creams and salves, for localized pain and oil tinctures for body-wide relief. These tinctures are more commonly known as sublingual, which one takes orally by applying a few drops under the tongue.
Studies recommend a "starting low and going slow" approach when using CBD products. First-time users may begin with a dosage of 10 to 15 milligrams.
Purchasing CBD-infused products is legal as long as their THC content does not exceed 0.3%.
Factors to Watch Out for When Purchasing CBD Products for Arthritic Pain
The effectiveness of your CBD product will depend on a host of factors besides the dosage you take to address your condition.
Examining your product's label for the following may help you achieve the best results:
Amount of CBD

CBD products can contain "full-spectrum CBD" or all cannabinoids including CBD and below 0.3% THC, "broad-spectrum CBD" or all cannabinoids excluding THC, and "CBD isolate" or pure CBD.

A CBD product's overall wellness benefits—also referred to as the entourage effect—reportedly result from CBD formulations containing various CBDs instead of just pure CBD.

Hemp source

As a bioaccumulator, hemp can absorb good and harmful chemicals from the soil. Select CBD products containing cannabis or industrial hemp grown from organic farms, which test its ingredients for heavy metal, pesticide, and microbial contamination.

Extraction process

Look for products that use the carbon dioxide extraction method to extract the cannabinoid fluid from hemp plants. Compared to other techniques that can leave solvent traces in the final product, carbon dioxide evaporates when the process is over.

Third-party lab reports

Responsible companies partner with third-party laboratories to conduct an accurate and unbiased report on the product's ingredients, which should appear in its Certificate of Analysis.

The COA typically features the concentration and weight of cannabinoids that the product contains (cannabinoid analysis), and heavy metals and pesticides analysis.
References