Xuyang (Jack) Song, MD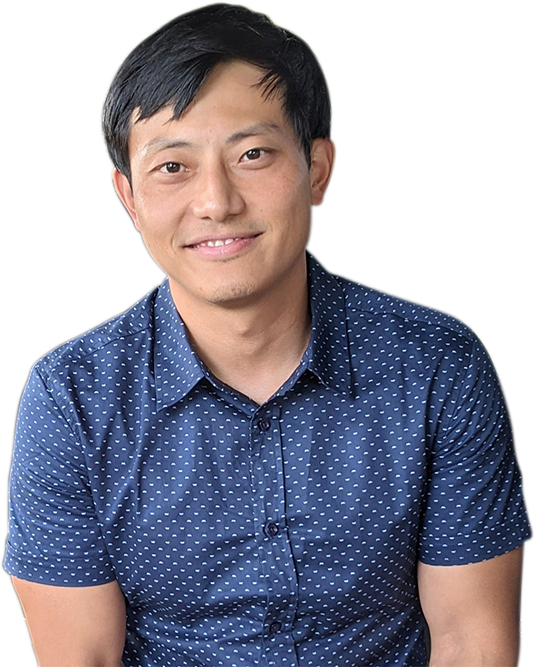 Xuyang (Jack) Song, MD
Fellowship Trained Sports Medicine Orthopaedic Surgeon
We are happy to announce Dr. Jack Song has joined the Romano Orthopedic Center Family located in River Forest.
Along with Drs. Romano, McGann, and Brindise, this energetic, forward-thinking physician will continue to give you the level of "attention to detail" and caring that we are known for.
Dr. Jack Song is an Orthopaedic Surgeon specializing in Sports Medicine. While completing his fellowship training at Ochsner Sports Medicine Institute in New Orleans, he assisted in treating the orthopaedic needs of the NFL and NBA athletes on the Saints and Pelican Teams. Also, he was team physician for the University of Orleans Division 1 male and female basketball teams.
Dr. Song received his undergraduate degree at the University of Chicago. He earned his master's in Biophysics and Physiology at Georgetown University and went on to earn his medical degree at Albany Medical College, graduating AOA, medical school's National Honor Society. He continued his training in orthopedic surgery residency at the University of Maryland where he was able to diversify further by spending time within the University of Maryland Shock Trauma Center, the nation's first and only integrated Trauma Hospital. The Shock Orthopaedic Trauma Service provides expert care for patients with severe musculoskeletal injuries and related complications.
Dr. Jack Song uses state-of-the-art arthroscopic techniques and a personal approach to care, accelerating the recovery of shoulder, elbow and knee injuries and restoring the highest levels of activity. He specializes in the treatment of complex knee ligament and meniscus injuries, revision ACL surgery, cartilage restoration and complex arthroscopic and reconstructive surgery of the knee and shoulder.
Dr. Song, routinely treats all sports related injuries and has a passion for:
Shoulder and Knee Arthroscopy and Replacement.
Cartilage restoration/joint preservation - techniques utilized to prolong the natural anatomy.
Patellofemoral disorders.
Complex Tendon, Meniscal and Knee Ligament Repair.
Sports medicine has been a long-time interest for Dr. Song. In high school, he participated on the football, track, and swimming. He continued to participate in intramural sports throughout college and medical school. For all five years of residency, in addition to his orthopaedic training, he was team physician for Oakland Mill High School in MD. During his free time, Dr. Song enjoys working on cars, playing golf, building computers, and cheering for the D.C. sports teams. He will soon be converted to be a Chicago sports fan
EDUCATION
Ochsner Sports Medicine Institute New Orleans, Louisiana
August 2020-July 2021, Sports Medicine Fellowship
University of Maryland SOM Baltimore, Maryland
July 2015-June 2020, Orthopaedic Surgery Residency
Albany Medical College Albany, New York
September 2010-May 2015, Doctor of Medicine
Georgetown University Washington D.C.
July 2008-June 2009, Masters in Biophysics and Physiology
The University of Chicago Chicago, Illinois
September 2003-December 2006, Bachelor of Arts, General Honors Biology
LICENSURE & CERTIFICATIONS
2020-Present - Louisiana State Medical Board Licensure
2020-Present - Drug Enforcement Administration Certification (DEA)
2015-Present - Basic Life Support (BLS)
2015-Present - Advanced Cardiac Life Support (ACLS)
PROFESSIONAL MEMBERSHIPS
2018-Present - Arthroscopy Association of North America (AANA)
2018-Present - American Orthopaedic Society for Sports Medicine (AOSSM)
2015-Present - American Academy of Orthopaedic Surgeons (AAOS)
2015-Present - American Medical Association (AMA)
2015-2020 - Maryland Orthopaedic Association
RESEARCH PUBLICATIONS:
Stevens KN, Nadarajah V, Jauregui JJ, Song X, Medina SH, Smuda MP, Packer JD, Henn RF 3rd. Preoperative Expectations of Patients Undergoing Knee Surgery. J Knee Surg. 2019 Oct 22. doi: 10.1055/s-0039-1698805. Epub ahead of print. PMID: 31639850.
Song, X, Carrol, R., Abzug, J.M (2018) Pediatric Upper Extremity Emergency Room Transfers: Are They Warranted? JPO
Malik, A.Jazini, E., Song, X., Johal, H., O'Hara, N., Slobogean, G., & Abzug, J. M. (2017). Positional Change in Displacement of Midshaft Clavicle Fractures: An Aid to Initial Evaluation. Journal of Orthopaedic Trauma, 31(1), e9–e12.
Shiu B., Song, X., Iacangelo, A., Kim, H., Jazini, E., Henn, R. F., Hasan, S. A. (2016). Os acromiale fixation: a biomechanical comparison of polyethylene suture versus stainless steel wire tension band. Journal of Shoulder and Elbow Surgery, 25(12), 2034–2039.
Song X., & Abzug, J. M. (2015). Congenital radial nerve palsy. The Journal of Hand Surgery, 40(1), 163–165.
HONORS AND AWARDS
2013 - Elected to Albany Medical Chapter of Alpha Omega Alpha
2013 - AMC Letter of Scholastic Achievement (Top 15% of MS2).
2012 - Harvey Kausel Memorial Scholarship for Academic Achievement
2011 - AMC Letter of Scholastic Achievement (Top 15% of MS1)
Xuyang (Jack) Song, MD
Romano Orthopaedic Center

7411 Lake St, Suite 2110
River Forest, IL 60305

Email: [javascript protected email address]

Tel:

Fax: (708) 613-4319