Dr. Victor Romano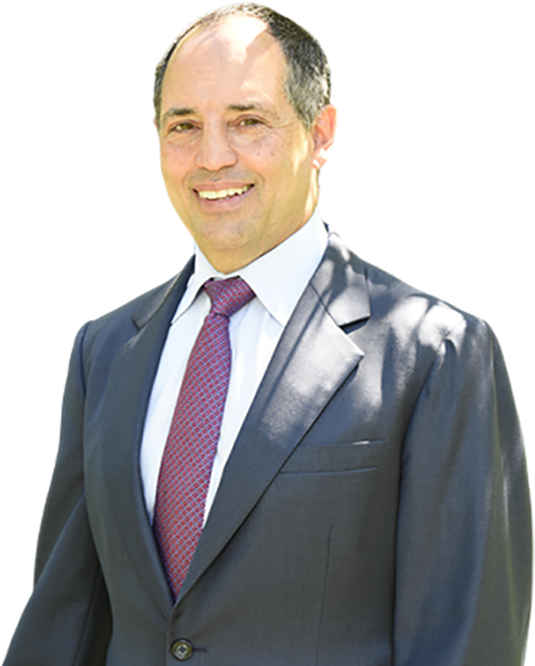 Dr. Victor Romano
Orthopaedic Surgeon Specialized in Sports Medicine
Specialties: Sports Medicine on athletes of all ages, Dr. Romano cares for injuries of the Shoulder, Elbow, Wrist, Hip, Knee and Ankle
State of the Art Arthroscopic Surgery and Aggressive Physical Therapy
Participates with the University of Notre Dame Using Speech Recognition on iPads to Detect Concussions
As a life-long resident of Oak Park and River Forest, Dr. Romano is honored to be practicing orthopaedics in his hometown for over 25 years. He does his best to serve this outstanding community, pledging to give you compassionate and quality orthopaedic care in a timely manner.
Specializing in Sports Medicine on athletes of all ages, he takes care of injuries of your shoulders, elbows, wrists, hips, knees and ankles. Although skilled in arthroscopic procedures of the shoulder and knee, he prefers conservative care as much as possible, including platelet rich plasma (PRP) injections. He will work with you, your physical therapist and athletic trainers in your rehabilitation while focusing on preventing further injuries. If surgery is necessary, he provides state of the art arthroscopic surgery and directs you through an aggressive physical therapy program to ensure a rapid and safe return to sports.
Dr. Romano is skilled in surgical and conservative treatment of trauma and fractures of the upper and lower extremities in children and adults. To prevent return customers, he founded a bone health clinic where his team assesses your risk of future fractures, educates you in proper nutrition for bone health and, when necessary, starts you on medication to increase your bone density, thereby preventing secondary fractures.
Conservative and surgical arthritis care is another special interest of his. He guides patients through a specific program of orthotics, medication, exercise, injections and possibly limited arthroscopy. If surgery is necessary, rapid and successful recovery is possible by optimizing physical and nutritional health before surgery, performing surgery with computer-assisted total joint instrumentation and using rehab programs similar to those used by athletes.
Finally, outside the field of orthopaedics, he has a strong passion for protecting our athletes from the real dangers of concussions. Many years before society was focused on concussions, he brought the first computerized concussion-testing program into the community. Along with rest, vestibular therapy and balance assessment, Dr Romano uses this program to ensure that young athletes have a safe return to sports. He also works with the coaches and players in preventing the onset of concussions.
Dr. Romano's most rewarding and humbling experience was to volunteer, within days of the disaster in Haiti, at St. Damien's Children's Hospital near the epicenter. There he cared for and operating on hundreds of devastated earthquake victims. He also enjoys participating in orthopaedic medical brigades at the Nuestros Pequenos Hermanos orphanage in Honduras. Although he spends most of his days there in the clinic and operating rooms, he truly receives may more than I give.
Outside of the office and the operating room, you may find him working on the sidelines of a local sporting event. His favorite pastime is to spend time with his family – especially with his new granddaughter, Mia.
To learn more about Dr. Romano click here.
Conditions
Procedures
Dr. Romano routinely performs the following treatments:
State of the Art Arthroscopic Procedures
Conservative Care
Platelet Rich Plasma Injections (PRP)
Stem Cell Injections
Surgical and Conservative Treatment of Trauma and Fracture of Upper and Lower Extremities in Children and Adults
Proper Nutrition Education
Conservative and Surgical Arthritis Care
Computer Assisted Total Knee Reconstruction
Anterior Total Hip Replacements
Computerized Concussion Testing
Education and Licensure
Fenwick High School
1972-1980, valedictorian
University of Notre Dame
1976-1980, BS, cum laude
Loyola University Chicago Stritch School of Medicine
1980-1984, MD
Loyola University Medical Center
1984-1986, Resident in General Surgery
1986-1987, Research in Orthopaedics and Rehabilitation
1987-1992, Resident in Orthopaedics and Rehabilitation
University of Wisconsin Medical Center
1/90 – 6/90, Resident in Sports Medicine
South Bend Orthopaedic and Sports Medicine Clinic
10/90-12/90, Mid-America Travelling Resident in Sports Medicine
Team Physician
1988-present, Fenwick High School
1992-present, Rosary College
2002-2007, Oak Park High School
2004-present, Guerin Prep High School
American Board of Orthopaedic Surgery
1996-2026, Board Certified in Orthopaedics
2008-2026, Board Certified in Sports Medicine
Awards and Recognitions
Mid-America Orthopaedic Society
Traveling Resident, 1990
Dominican University
O'Keefe Outstanding Volunteer Achievement Award, 2000
Fenwick High School
Nation Honor Society Service Award, 2004
St Martin de Porres Award, 2005
Illinois Athletic Trainers Association
Special Recognition Award, 2009
Associations & Partnerships
Trinity Orthopaedics, 1992-2011
Hinsdale Orthopaedics Associates, 2011-1015
Romano Orthopaedics, 2015-present
West Suburban Medical Center
Chairman Department of Orthopaedic Surgery, 2000-2011
Chairman Department of Orthopaedic Surgery, 2014-present
Treasure of Medical Staff, 2009-2010
Vice-President of Medical Staff, 2010-2011
President of Medical Staff,2011-2013
President Emeritus, 2013-2015
Vanguard Orthopaedic Council
President, 2011-2015
Loyola University Medical Center
Clinical Instructor, Orthopaedics and Rehabilitation, 1992-present,
Chicago College of Osteopathic Medicine
Midwestern University Clinical Affiliate Faculty, 2009-present
Chicago Medical Society
Vice-President, District 5, 2012-2014
President, District 5, 2014-2016
Trustee, District 5, 2016-present
Illinois State Medical Society
Delegate, 2015-present
Dr. Romano and Romano Orthopaedic Center are proud to be members of, and partners with, the organizations below. Click on the icons to learn more.
Research
Romano Orthopaedic Center is always looking for volunteers for a variety of research projects.
Participation is always FREE, and you will leave each research session with greater insight into becoming healthier.
If you would like to be put on a list of potential volunteers for Dr. Romano's testing, we welcome you to use the Contact Us page or call us at .
Romano Orthopaedic Center will be posting the results of past research reports and white papers soon.
Dr. Victor Romano
Romano Orthopaedic Center

7411 Lake St, Suite 2110
River Forest, IL 60305

Email: [javascript protected email address]

Tel:

Fax: (708) 613-4319