Combined Hyaluronic Therapy for the Knee
What are HLA injections?
Hyluronic Acid (HLA) is a naturally occurring lubricant that, over time, can become deficient in arthritic knees. HLA injections restore the synovial fluid of the knee joint and reduce the pain associated with osteoarthritis (OA). These two conditions often go hand in hand and must be assessed and treated together to give you the best results.
Assessing the cause of Osteoarthritis (OA)?
To better treat you, we have established a specific therapy program to enhance the benefits of the hyaluronic acid injections. The knee is one of the most arthritic joints in the body and one of the most understood reasonings behind this is poor stability and function of the other joints in the body.
The body functions as a whole and not a single joint. Therefore, when treating the knee, the entire body needs to focus. Autonomic Neuro-Muscular Reflex Testing (ANMRT) is a new test being performed at Romano Orthopaedics that is used to identify the root cause of an injury, OA, and HLA deficiency through a more systematic, neurological approach. It is important to note that ANMRT is not a strength test but a test of your ability to maintain posture and stability throughout the body.
Are you a candidate?
Before we begin treatment, we will first asses whether or not you are a candidate for HLA injections and this particular course of treatment. Some of the symptoms we take into consideration are:
Pain in the knee when walking
Difficulty walking up or down stairs
Pain getting out of the chair
Previous treatments have been ineffective
Our Treatment approach:
If you are experiencing the discomforts of osteoarthritis and HLA deficiency, we will work with you to find the best course of treatment to return mobility and comfort back to you. Though each case is different, and we create a treatment plan based on the needs of each individual, our treatment approach may include:
Hyaluronic acid (HLA) injection into the knee
Unique exercises established from the ANMRT testing
Biodex balance therapy
Vibration therapy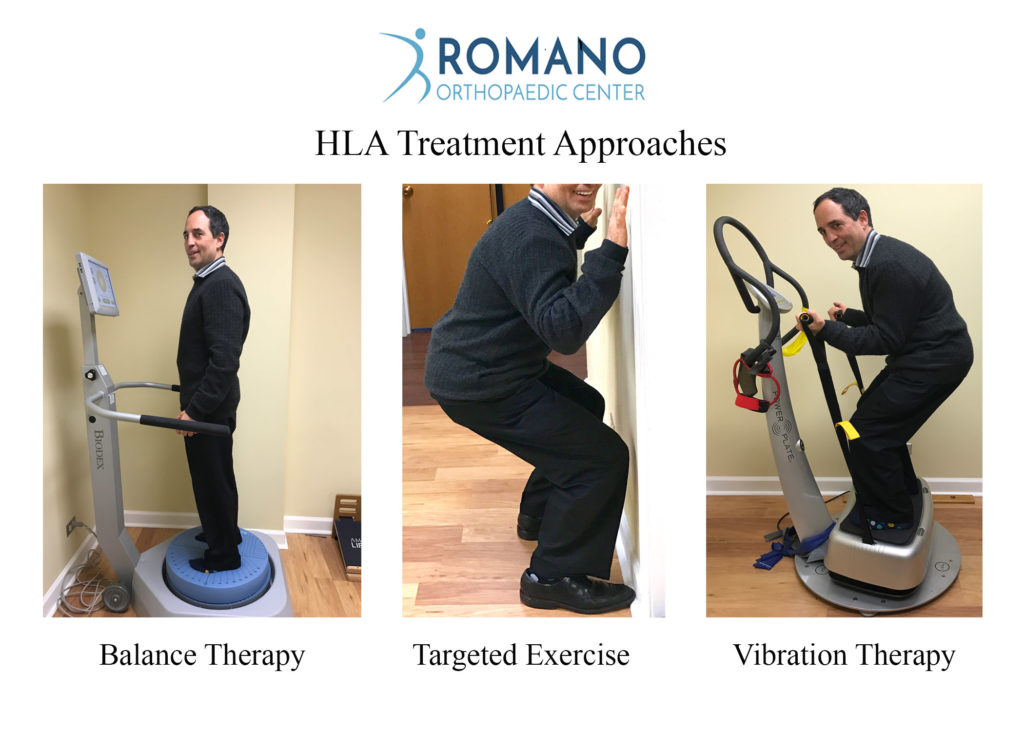 Related Topics: